Sep 2018
Drought update: Fresh water at Kori!
Posted by Ethiopiaid on Wednesday 12th September 2018
THANKS TO YOU… A new well has been built in the Kori woredas or region of central-eastern Ethiopia.
For people struggling to survive one of the worst droughts Ethiopia has faced, this well makes a huge difference in their lives.
Because of your support, the people of Kori now have access to:
SAFE DRINKING WATER: Bored from deep underground, this well provides a fresh and reliable supply of water. Although water purification tablets can still be used, the water here has a vastly lower risk of contamination than from dwindling water supplies found from dried-up rivers or lakes.

EASE OF ACCESS: Beforehand, children would trek for miles each day to find a water source and fill their containers with enough to sustain their families for another day. Not only does this well offer a water supply much closer to home, but it also makes the water readily available to everyone, including the elderly, invalid and very young.

WATER FOR LIVESTOCK: For pastoralists who live off the land, ensuring cattle can survive the drought is hugely important. Livestock not only provide a source of food, but also act as a source of income so families can afford basics like schooling, medical care and clothing.
The video below shows the people within the Kori region enjoying their new well.

Local partner APDA (Afar Pastoralist Development Association) is working tirelessly to alleviate the effects of drought in these rural and isolated areas.
Boring for water and constructing a new well is an incredibly labour-intensive project, and one that needs to be coupled with immediate solutions for drought-relief, like transporting water across the vast desert landscape, providing water purification tablets to minimise risk of water-borne disease and providing veterinary care to livestock to help them survive the drought and safeguard the livelihood on which so many families rely.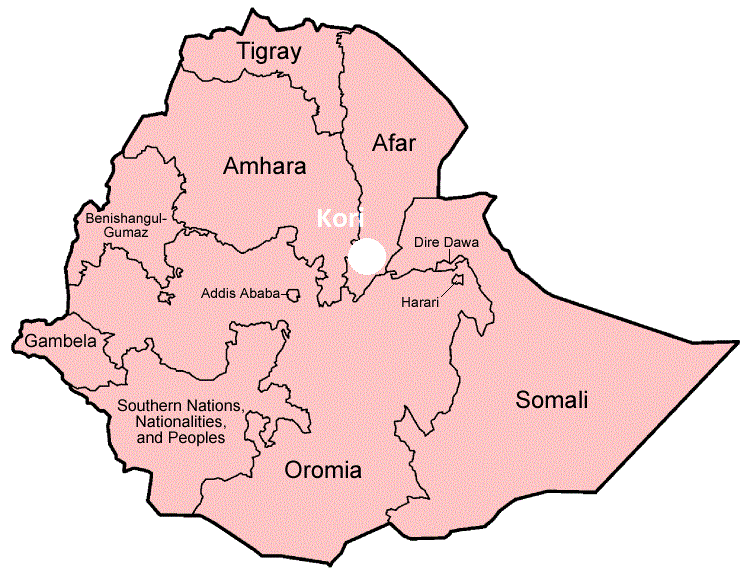 All the drought continues across much of north and eastern Ethiopia, for the people in Kori your support has made all the difference.
From this very happy Kori community, a very heartfelt THANK YOU.