Helen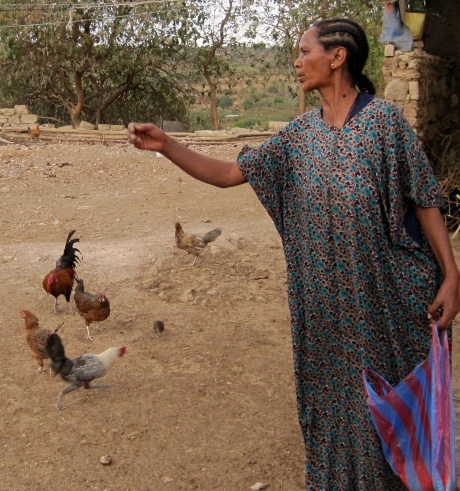 Helen has lived with a debilitating disability since her youth, which made it difficult for her to walk. For years, she was unable to earn a stable income as she faced discrimination from potential employers due to her disability. On top of being disabled, Helen was also poor. She never had the chance to attend school and therefore couldn't read or do basic math. Unable to do manual labor and with little skills for other work, everyday of Helen's life was a struggle to survive. What's worse is that Helen had two daughters whose lives also hung in the grips of poverty.
Thankfully, Helen was able to pave a path out of poverty after receiving a $100 microloan provided through Ethiopiaid Canada's Sustainable Livelihoods Program. In 2014, we provided microloans to 21 women like Helen. This program offers loans and business training to disabled women and mothers of disabled children. Participants also form into a revolving savings group, which acts as a sustainable source of credit. Most beneficiaries are the poorest of the poor and have been excluded from the workforce, denied access to banks and credit, and marginalized by society. By participating in this program, women gain access to a bank account, a small loan, and business skills to develop their own income generating activities.
Since joining our program, Helen has been able to earn a living through poultry farming and selling peanuts. In one year, she was able to double her family's income. Despite being the sole earner in her family, Helen has been able to send her two daughters to school, rent a small home, and provide regular meals for her family. Also, she now has a bank account and is able to save $3 a month! With a single loan, Helen has achieved self-sufficiency and secured a stable future for her daughters.
Related work: Women's Empowerment