Midwifery in Ethiopia
Posted by Jennifer Naidoo on Monday 27th November 2017
Improving maternal, newborn and child care is crucial for having a healthy, thriving population. Lelabo Kalemat Dere is one of the 29 new midwives who graduated since Ethiopiaid Canada began supporting Amref Health Africa's Midwifery program in the South Omo region. After graduating, she returned to her community (the Mursi people) to provide professional, safe birth advice for the first time.
According to Lelabo's own words, midwives are much needed in the Mursi community: "It is common for women to give birth alone in a forest. To deal with the pain, they use a kneeling down position and hold a stick to keep their balance. The suffering they go through is unimaginable. I remember about women dying alone in the forest due to the bleeding. Some lost their newborn."
This situation does not affect the Mursi people exclusively. In the entire country, the average rate of under-5 mortality is 67 deaths per 1,000 live births (6.7%). And according to Amref Health Africa, 201,000 mothers died in pregnancy and childbirth in sub-Saharan Africa, in 2015 alone.
These numbers depend largely on access to pregnancy care, health facilities and postnatal care for mothers and children. According to the 2016 Ethiopia Demographic and Health Survey, only 36% of live births all over the country over the previous 5 years were delivered in a health facility. Particularly in rural areas, home delivery is very common due to distance, inaccessibility or lack of appropriate facilities. In Afar, there are presently only 50 midwives working, contributing to a very low rate of births delivered in a health facility: only 1 out of 10. Consequently, the rates of newborn and child mortality is high: 1 out of 8 Afari children (12.5%) die before their 5th birthday, while the rate in the capital city Addis Ababa is only 3.9%.
The respective efforts held in Ethiopia to improve maternal and newborn mortality are proving right, as the under-5 and the infant mortality rates have been sharply declining in the country. This results from a general improvement on health care for mothers and children, which has been observed in the country since 1954, when the first midwifery training program began at Gondar Hospital (where Ethiopiaid supports fistula repair surgeries). However, the newborn mortality has not experienced the improvements. These deaths are directly related to pregnancy and delivery issues, stressing the importance and need for training midwives. Midwives are among the frontline workers in the provision of maternal and newborn health service, working closely with other professionals in health care facilities, identifying and referring complications before they become life-threatening, and giving essential emergency obstetric and newborn care during normal deliveries. And in more remote communities, they can be the only people mothers and newborn babies can rely on for a safe and healthy delivery.
Currently, there are about 46 midwifery training institutes in all Ethiopia. The government plans to train approximately 9,000 midwifes by 2020 and deploy at least two midwives per health centre. And with the help of partners like Amref Health Africa, Ethiopiaid will be raising funds to support the training of 16 midwives every year for the next 3 years. This will provide 3-year college education consisting of in class as well as clinical based practical training to prepare midwives to work in the challenging environment of Afar. Ultimately, these midwives will become true agents of change make a difference in the lives of mothers and children, providing them qualified health care during pregnancy, birth and first days of life.
And you can help us enable more and more people to become competent midwives in Ethiopia! When you donate $80, you are putting a student through a full month of midwifery classes. And more than changing one person's life, you are helping to change the life of thousands of Ethiopian women and children by giving them the best possible gift: the gift of life and good health!
Even a small gift can make a BIG difference! Call us at 613-238-4481 or give online. It's simple: http://ethiopiaid.ca/donate
Written by: Alexei Michailowsky, Volunteer Communications Assistant with Ethiopiaid Canada.
Eight Years Strong in Canada!
Posted by Jennifer Naidoo on Wednesday 27th September 2017
Ethiopiaid Canada celebrates its 8th year of incorporation as a charity in Canada, with 28 years of experience combined with our global offices. We had plenty to celebrate! Over the past 8 years, we've raised $1,610,617 and counting! With this support, we have reached over 50,000 people in Ethiopia!
To mark the occasion, we invited some long time donors and volunteers in the Ottawa region to join us at the beautiful home of Betty Hope-Gittens, who is on our Board of Directors. We were graciously joined by the First Secretary of the Ethiopian Embassy, Ms. Ukubi Hanfere, as well as former lawyer and Canadian politician, Hon. David Kilgour. It was a beautiful evening filled with learning, laughter and delicious food!
Thank you to everyone that came and made the evening an absolute success and memorable event. A special thank you to all supporters to Ethiopiaid since 2009; in your absence on the day, you were certainly celebrated in spirit!
Thanks to Noah Gittens, who captured some of our fun in the photos below.
​​
2017 ANNUAL REPORT (English)
Posted by Jennifer Naidoo on Tuesday 25th July 2017
Our 2017 Annual Report is complete! Please find it attached here in English; and we look forward to adding the French version as soon as it's ready.
//assets.ethiopiaid.com/uploads/ca/Ethiopiaid_Annual_Report_EN_Final_2017_-_Online.pdf
Ethiopian Women Sweep the Board at Ottawa's 2017 Marathon!
Posted by Céline on Monday 29th May 2017
The weather was gorgeous on Sunday May 28th in the nation's capital. At the height of the Scotiabank Marathon in Ottawa, we recalled how Ethiopian women had won the Marathon for seven years in a row.
This year was no exception as Ethiopian women saw a complete sweep taking first, second, third and fourth place! Guteni Amana, 22 year-old took first for 2017! While, Ethiopians Hiwot Gebrekidan, Abeyash faresa and Aberu Mekuria came in second, third and fourth!
Executive Director Olivier Bonnet met Guteni and the other three winning runners last Sunday evening at the Ottawa welcomes Ethiopia reception in Lansdowne, hosted by the Embassy of Ethiopia. They were all beaming! The young women's athletic triumph was celebrated by H.E. Birtukan Ayano Dadi and Vance Mc Evoy, Deputy Director for Southern and Eastern Africa Bilateral Relations from Global Affairs Canada with a cake-cutting ceremony, to the applause of all guests present.
Pictured Left: 2017 Scotiabank Marathon Winner Guteni Amana with Executive Director of Ethiopiaid Canada Olivier Bonnet
Dr Tedros, previous Ethiopian Minister of Health, has been elected the new DG of the WHO!
Posted by Jennifer Naidoo on Tuesday 23rd May 2017
Dr Tedros, previous Ethiopian Minister of Health, has been elected the new Director-General of the WHO!

"Prior to his election as WHO's next Director-General, Dr Tedros Adhanom Ghebreyesus served as Minister of Foreign Affairs, Ethiopia from 2012-2016 and as Minister of Health, Ethiopia from 2005-2012. He has also served as chair of the Board of the Global Fund to Fight AIDS, Tuberculosis and Malaria; as chair of the Roll Back Malaria (RBM) Partnership Board, and as co-chair of the Board of the Partnership for Maternal, Newborn and Child Health.
As Minister of Health, Ethiopia, Dr Tedros Adhanom Ghebreyesus led a comprehensive reform effort of the country's health system, including the expansion of the country's health infrastructure, creating 3,500 health centres and 16,000 health posts; expanded the health workforce by 38,000 health extension workers; and initiated financing mechanisms to expand health insurance coverage. As Minister of Foreign Affairs, he led the effort to negotiate the Addis Ababa Action Agenda, in which 193 countries committed to the financing necessary to achieve the Sustainable Development Goals.
As Chair of the Global Fund and of RBM, Dr Tedros Adhanom Ghebreyesus secured record funding for the two organizations and created the Global Malaria Action Plan, which expanded RBM's reach beyond Africa to Asia and Latin America."
Source: http://www.who.int/dg/dg-elect/en/
Image Source: Getty Images
New WHO Candidates answer questions on girls' and women's health and rights
Posted by Jennifer Naidoo on Friday 12th May 2017
How will you ensure that girls' and women's health, rights and wellbeing is mainstreamed across WHO's work?
One of the most important organizations in global development, the World Health Organization (WHO), will soon have a new leader. The current Director-General, Dr. Margaret Chan, will complete her second and final term in June 2017, and her replacement will be chosen from a final pool of three talented candidates — two men and one woman. Below are their responses to the important question posed above.
Dr. Sania Nishtar: At the global scale, we must align with other United Nations institutions to unequivocally promote the fundamental right of every individual to health equity, without fear of discrimination or fear of violence. This necessarily calls for the formulation and endorsement of strategies to improve access to sexual and reproductive health information and education, and services, ranging from maternal health services and emergency obstetric care. This includes the prevention and treatment of sexually transmitted infections and other reproductive cancers, and the right to consensual marriage and safety from harmful traditions and violence.
While the member states bear the responsibility to recognize and uphold these rights, WHO clearly has supportive and advisory role to play in order to in identify enabling factors and barriers to promoting the health of women and girls and promoting evidence based solutions to address them.
Dr. David Nabarro: As an International Geneva Gender Champion, WHO's Director-General Dr. Margaret Chan has already signed the Geneva Parity Pledge, in addition to taking on the following two measurable and accountable commitments to further the principles of this commitment. By September 2016, the foundation module of the WHO gender, equity and human rights e-learning series on mainstreaming competencies will be completed by 80% of new staff at headquarters, and 90% of global staff of the Gender, Equity and Human Rights Team will have completed the whole series of seven modules. By September 2017, the number of WHO female staff in the professional and higher categories is to be increased by 3% from 42% in 2015 to 45% in 2017, with a focus on increasing the number of women at the P5 level and above. I will abide by the Gender Parity Pledge and these additional commitments and will aim to develop others for subsequent years in line with the Gender Parity Pledge.
Dr. Tedros Adhanom (Current Ethiopian Minister of Health): Women, girls and young people must be at the center of WHO's work and mandate – because when they thrive, everybody does. As Director-General, I will re-orient WHO's approach to focus on women, children and adolescents, particularly those living in humanitarian, fragile and hard-to-reach settings. I will also strengthen WHO's capacity to monitor results, resources and rights, in line with the goals of the Global Strategy for Women's, Children's and Adolescents' Health, and hold governments accountable for their commitments.
I will advocate for increased investments, including a Grand Challenges initiative to address key gaps by developing innovations that empower women and girls. And I will continue and intensify WHO's work with other UN agencies and global stakeholders and initiatives, including the Partnership for Maternal, Newborn and Child Health, Family Planning 2020 and Women Deliver.
Source: http://womendeliver.org/2017/close-personal-three-final-director-general-candidates/
2016 Audited Financial Statements
Posted by Céline on Thursday 4th May 2017
To view or download our audited financial statements for 2016, please click here. We are very proud of our results! If you have any question, do give us a call at (613) 238 4481.
I'm going to Ethiopia in November; Read how you can join me!
Posted by Jennifer Naidoo on Tuesday 11th April 2017
Hi Everyone!
I am very excited to have the prospect of visiting Ethiopia, in November 2017! Those around me know how very interested I have always been to go to Africa so this is a fabulous opportunity for me. In 2016, I let everyone know about the proposed trip and asked for their help in funding obstetric fistula surgeries and rehabilitation, along with a women's tailoring project. The tailoring project will enable women to learn sewing skills which are in high demand right now and can be used to make a living. I prepared many packages that I sent to 80 of my girlfriends. Each package included: an introductory letter; a 2-page summary of the work that is supported by Ethiopiaid for fistula repair surgeries done by Women and Health Alliance, and a detailed page which gave each person the ability to state how their funds would be allocated. For those in the country, I also enclosed a stamped, addressed envelope to return to me.
Although not everyone could respond, the friends that did gave very generously. I raised enough to cover my own expenses plus over $2,000 for Ethiopiaid's ongoing projects and over $2,000 for the tailoring project specifically! Those that responded were very interested in helping the local women by funding the purchase of many manual and electric sewing machines. This was simple to put together and I would encourage anyone who might like to sign up for the trip this year to consider doing this too.
Unfortunately news came that the November 2016 trip would be postposed. After waiting patiently for so long, the postponement was extremely disappointing. Those in the U.K. and Ireland were extremely disappointed too. We had shared our excitement to be meeting for the Great Ethiopian Run. Our hotel and travel arrangements have been modified and we all look forward to meeting in Addis Ababa later this year!
If you attend, I look forward to walking/running alongside you. Together we can represent Canada, Australia, the UK and Ireland as we meet some of those we have been able to support in Ethiopia! Click here to download the full information package and be sure to check out the events page for more info!
Sue Ferguson, Canadian Supporter of Ethiopiaid and Participant for the GER 2017
Great Ethiopian Run is a 10km walk, jog or run through the streets of Addis Ababa. You can join in the festivities with 40,000 other participants from all over the world - singing and dancing the night away! This year's trip will take place between November 21st to 28th, 2017. Participants are expected to raise $4,000 for Ethiopiaid Canada. This will cover part of the costs such as event registration, hotel accommodation and participation in all activities. It excludes flight costs: participants are responsible for these arrangements as well as individual travel insurance.
Ethiopiaid Monitoring Trip Diary 2017: Economic Empowerment at Cheshire Services!
Posted by Jennifer Naidoo on Monday 3rd April 2017
Last Saturday I travelled to Harar, a walled city with a rich past and history, and once a capital of Ethiopia. There is no airport so I flew to the city of Dire-Dawa, where Cheshire Services also runs a centre with services for the disabled. Fasil, Cheshire's program manager, was waiting for me. We drove east, up a steep sinuous road into the mountains, to an altitude of about 2000 metres. About 50 kms away from Harar, we turned onto a dusty and bumpy country road and crossed a few small villages in the rolling hills. People smiled and waved at me when we drove by, foreigners are still a rare sight in these parts. We stopped in the village of Ifa Aramaya, where Cheshire has been supporting 20 women with disabilities through its credit cooperative for animal husbandry. Adinan, the social worker running the project, greeted me. We walked up a long path lined with cactuses. It was already very hot under the sun.
Along the winding path around several houses, with many curious children now in tow, we reached a modest mud house. This is where Chaltousan, a mother of five, lives. She is 40 years old and was born here. Her husband, Abdul, is a farmer. One of their sons was with spina bifida and severe mental disabilities. He was unable to attend school and, in the absence of proper health care, passed away just three months ago. Chaltousan stopped speaking, it was a difficult moment as she recalled her 8-year old's tragic end. Life has been hard on the family and they were barely surviving with the help of relatives. Poor families in the countryside cannot access bank loans as they are deemed a liability.
Cheshire's outreach team visited Chaltousan eight months ago, and invited her to join the credit cooperative to help her break out of poverty. She first attended a 3-day training with other women in the village to learn basic numeracy and business skills. She received advice on how she should use and pay back the loan, and how to make savings monthly. Chaltousan purchased a cow and 2 goats. At the beginning, it was difficult and she had to postpone two reimbursements. But within six months of selling milk and butter, and lending her male goat to breed in the village, she is now able to save a decent amount every month. The family's life took a turn for the better and she expressed a lot of gratitude. With her savings, she looks forward to purchase another cow and increase her butter production.
Over the next two days, I visited other families in Ifa Aramaya (like Meimouna and her adopted daughter, to the left), Gursum and Kabsu. These are all remote villages in the Harar region, where women benefit from the credit cooperatives set up by Cheshire Services. I was shown how the credit cooperatives are managed, from individual records of certified beneficiaries, cooperative committee policies and credit saving booklets. In Gursum, the cooperatives have successfully mobilized resources within the community to increase the amount of credit available for people with disabilities. A worthy endeavor of solidarity!
In this National Regional State, the population is composed of about 70% Muslims, and 30% Orthodox Christians and other faiths living in perfect harmony. People are not shy and women wear extraordinarily colourful traditional clothes. I will long remember the beautiful faces and smiles that punctuated my village visits and meetings. A long drive back to Dire-Dawa and a flight to Addis Ababa, I look forward to a few final meetings before diving back into Spring in Ottawa.
Olivier Bonnet, Executive Director Ethiopiaid Canada
March 30 Harar, ET
Cheshire Services is supported by Ethiopiaid Canada, Ethiopiaid Ireland and Ethiopiaid UK. Since we share a Global Strategy for empowerment and change in Ethiopia, this post is also being shared on Ethiopiaid Australia's page.
This is the fifth of several posts Ethiopiaid will be sharing after each partner visit while in Ethiopia. Every year, as part of our monitoring and evaluation process, the directors of Ethiopiaid Australia, Ethiopiaid Canada, Ethiopiaid Ireland and Ethiopiaid UK travel to Ethiopia to meet with our partners to make sure we are creating lasting and effective change and that your donations are well spent. Watch this space for more updates!
Ethiopiaid Monitoring Trip Diary 2017 - Hope Enterprises
Posted by Jennifer Naidoo on Thursday 23rd March 2017
My Ethiopiaid Ireland colleague Eufemia and I visited Hope Enterprises projects in Addis together today - Hope Enterprises has been providing free schooling from kindergarten to high school (grade 10) for over 30 years. Hope runs 7 schools in different parts of the country for families living below the poverty line and for single moms, as well as 2 community kitchens, including the street children breakfast in Addis. The Hope school we visited is located in Ayertena, a suburb of Addis. It caters for hundreds of children, who are also provided free uniforms, books and stationary. It also houses the vocational training centre for youth that Ethiopiaid Canada has supported for several years.
Bruk, the director, took us around a few primary classes to introduce us to the children - they were so kind and welcoming, proud to teach us a few Amharic words, and practice some English with us. Unfortunately, two pupils in primary at the Hope school died in the tragic collapse of the landfill in nearby Koshe just a little over a week ago. Photos to commemorate the two young children could be seen on boards around the school.
I was so happy to visit the tailoring training, a new pilot project for 20 marginalized women that Ethiopiaid Canada began to fund in late 2016. I met Mohamed and Julya, the two trainers who explained what the 4 month curriculum offers, and I was able to interview Birtukar and Baridou, who told me how this opportunity will change their lives, by helping them gain skills which are in great demand in Addis, and become financially independent.
For those who have completed the ​training and obtained their certificates, Hope has already obtained places in government-run cooperatives, and is helping others find work in the private sector. It is also encouraging the women to set up a self-help group, as many have bonded during the training. Birtukar had tears in her eyes when telling me her story, and I was so glad to see for myself first-hand how successful this initiative has been. The project will continue and Ethiopiaid Canada will support a second batch of trainees this year, as well as continuing to support the catering and hospitality training for women.
In the catering training program, students had prepared our lunch, with an assortment of no less that 9 different traditional Ethiopian dishes such as shiro, red and green lentils, stuffed peppers and injera. Solomon, the head trainer, has also included pastry making in training sessions, adding yet another dynamic skill to the program. The food was delicious. With the growth in the hospitality market in Addis and other big cities, catering is in high demand; I know once these young women graduate, they will be highly employable.
By Olivier Bonnet, Ethiopiaid Canada Addis Ababa
This is the fourth of several posts Ethiopiaid will be sharing after each partner visit while in Ethiopia. Every year, as part of our monitoring and evaluation process, the directors of Ethiopiaid Australia, Ethiopiaid Canada, Ethiopiaid Ireland and Ethiopiaid UK travel to Ethiopia to meet with our partners to make sure we are creating lasting and effective change and that your donations are well spent. Watch this space for more updates!
Our interview with Fistula Ambassador Natalie Imbruglia
Posted by Francesca Rutherford on Thursday 23rd March 2017
Last night we caught up with our Fistula Ambassador Natalie Imbruglia via a live Twitter interview.
We were delighted back in September when Natalie agreed to become our Fistula Ambassador, helping us to raise awarenss for this devestating, yet curable, childbirth injury. We asked Natalie why she wanted to get involved in our fistula work and to tell us about her own expereiences of visting Ethiopia.
When did you first become aware of obstetric fistula in Ethiopia?
I learnt about it in 2005 from Richard Branson. Virgin Unite took me on a field trip to Ethiopia and Northern Nigeria. I interviewed women suffering with the condition. I also interviewed the husbands, families and Emir's (spiritual leaders). I couldn't believe I'd never heard about Fistula when 2million women worldwide are suffering with this preventable treatable condition.
How has being a Fistula Ambassador changed you?
After that first field trip I could not forget about all those women suffering. I promised myself I would continue to shine a light on this issue and be a voice for them so they are not suffering in silence. As a woman it affected me deeply. I believe it's a woman's human right to be able to deliver their baby safely. It's all our responsibility to nurture and protect women and mothers around the world. Child birth should be a joyous occasion, a celebration of life, not the beginning of a life with fistula, which can tear apart the family unit.
What do you like most about being an ambassador?
I like giving people an opportunity to help themselves and using my profile to draw attention to matters that are close to my heart. I love getting to learn about other cultures. I now have more compassion for people and a respect for our differences. These women have inspired me. I'm also inspired by those who work tirelessly to help them. It makes me want to be a better person, to do more to help. My heroes are people like Catherine Hamiln, who founded the first fistula Hospital in Addis Ababa and Allison Shingo who founded Healing Hands of Joy in Mek'ele. Both of these women have dedicated their lives to helping women with Fistula.
Is there a story that has particularly touched you?
On my last field trip to Ethiopia to visit Healing Hands of Joy I met a woman who had been suffering with fistula for 22 years. We approached her with one of the Safe Motherhood Ambassadors who had gone through the program at HHOJ. She had already had a successful fistula surgery, been educated and reintegrated into society. I watched this women inspire the other to finally come forward and have the courage to seek help. The women who had been suffering for 22 years went on to have fistula surgery. When we support each other we can find courage we didn't know we had. This woman's life was given back to her. This really touched me.
Why do you support Ethiopiaid?
Ethiopiaid has partnered with the Ethiopian Government on their Campaign to Eradicate fistula by 2020 in Ethiopia. I'm really excited about this campaign and I wanted to be part of the amazing work that Ethiopiaid is doing to help these women.
What other charities do you support?
My main focus is women with fistula; I support Virgin Unite, Ethiopiaid and Healing Hands of Joy. But as its World Water Day (22nd March) I should draw your attention to Drop4Drop who do amazing work around the world to ensure people have clean drinking water.
I also support Big Change whose mission is to transform the way we support the next generation. You should check out their site.
What do you hope for the future of maternal health?
My hope is that women all over the world will be supported to deliver their babies safely. There are already solutions, we just need to work together with the governments and Emirs to make this happen sooner rather than later. Ethiopia is on its way to making this a reality my hope is it that other countries will follow their lead.
Who has inspired you?
My mother and father have inspired me by working full time jobs and raising 4 strong powerful women! I will forever be grateful for the sacrifices they made for us. As I mentioned earlier, Catherine Hamlin and Allison Shingo inspire me because they have dedicated their lives to helping women with Fistula. Richard Branson has also inspired me, not only is he a successful business man, he is an amazing father who has instilled great values in his children. If it wasn't for Richard and Virgin Unite I would never have known about women with fistula.
Have you ever been to Ethiopia? What do you like about the culture?
I have such fond memories of Ethiopia. My first visit was to The Hamlin Fistula Hospital in Addis Ababa. It was so impressive and the staff were so loving to all the women being treated. When a woman there is repaired of fistula they all sing a song and they present her with a new dress. I will never forget seeing the joy on their faces, to finally be dry after so much suffering. It was fantastic. The people were very graceful and friendly and I loved the food!!! On my last trip I saw some beautiful lush landscape. I definitely want to go back.
If there was a person from history you could follow on social media who would it be?
Oscar Wilde … for his Wit!
Who's your favourite person to follow on Instagram?
I have so many but I love Mattdraperphotography for his underwater photography. His pictures take you to another world, just stunning.
A big thank you to Natalie for giving up her time to talk to us, we look foraward to working with you!
Ethiopiaid Monitoring Trip Diary 2017 - Our Partners
Posted by Natacha Soto on Thursday 23rd March 2017
Be the Change you want to see
Today I completed the visits to Ethiopiaid Ireland's partners in Ethiopia: AWSAD, the Hamlin Fistula Hospital, Hope Enterprises and Cheshire Services opened their doors to Ethiopiaid and made us feel welcome every step of the way.

Today I also read the United Nations Development Programme's latest Human Development Report: 'Human Development for Everyone', which was released on March 21. The report shows that in almost every country, several groups face disadvantages that often overlap and reinforce each other, increasing vulnerability, widening the progress gap across generations, and making it harder to catch up as the world moves on. Principally women and girls, newborns and school-age children, rural dwellers, indigenous peoples, ethnic minorities, people with disabilities, migrants and refugees, and LGBT communities are among those systematically excluded by barriers that are not purely economic, but political, social and cultural as well.
The Human Development Index measures the average achievements in a country in three basic dimensions of human development: a long and healthy life, education, and a decent standard of living. Ethiopia still ranks low at 174th out of 188: this means there are still many challenges the most vulnerable in the modern Ethiopian society face on a daily basis.
What I witnessed in the last few days is local organisations working hard to reach and serve the most vulnerable, the poorest of the poor:
AWSAD supports victims of gender-based violence and discrimination, harmful traditional practices and exploitation.
The Hamlin Fistula Hospital is dedicated to the treatment and prevention of childbirth injuries called obstetric fistulas: a condition that can lead to severe infections and paralysis caused by nerve damage.
Hope Enterprises operate two feeding programmes for people living on the streets of Addis Ababa and Dessie (both children and adults), seven elementary schools, five high schools, numerous vocational training and adult literacy programs throughout Ethiopia.
Cheshire Services provide orthopaedic and social rehabilitation services for children and young people with disabilities also throughout Ethiopia.
Salem (hello) and a smile were on every person I met. The testimonies we heard were heart-breaking to say the least. Nevertheless they thanked us infinitely for the support we provide, they know they now have the opportunity of a better life, an opportunity they never thought it was available to them and they will make the most of it.
The people and the work I had the honour to witness are a sign of hope for all those who are mostly affected by the inequalities of the modern world and we are thankful for all the support of our donors, who through the provision of funding to our partners, are very much participative of the change we are enabling in the Ethiopian society.
Eufemia Solinas, Ethiopiaid Ireland
Addis Ababa, 22nd March 2017
Pictured above:
Eufemia, the team of Cheshire Services and visitors during visit at Menaghesa Centre / Tailoring Vocational Training for young mothers run by Hope Enterprises at Addis Ababa branch.
This is the third of several posts Ethiopiaid will be sharing after each partner visit while in Ethiopia. Every year, as part of our monitoring and evaluation process, the directors of Ethiopiaid Australia, Ethiopiaid Canada, Ethiopiaid Ireland and Ethiopiaid UK travel to Ethiopia to meet with our partners to make sure we are creating lasting and effective change and that your donations are well spent. Watch this space for more blog updates!
Ethiopiaid Monitoring Trip Diary 2017 - AWSAD
Posted by Natacha Soto on Tuesday 21st March 2017
A warm welcome in Ethiopia

It is not every Monday morning that you have the opportunity to meet amazing people doing amazing work. And it is not every day you get to meet wonderful women, who are showing determination, bravery and real hope for the future even through some of the most devastating experiences life could bring.
The first partner I got to meet during my very first visit to Ethiopia is AWSAD, the Association for Women's Sanctuary and Development. AWSAD runs a crisis centre for women and girls in Ethiopia, providing a refuge for victims of gender-based violence and discrimination, harmful traditional practices and exploitation. They also offer legal advice, health services and vocational training, as well as delivering training to community and government institutions, such as the police forces, to enhance their capacity of providing quality services to victims of gender-based violence and exploitation of women and girls.
Maria, founder and director made us feel welcome since the moment we crossed their gate: water, tea and biscuits accompanied a thorough presentation of the work of the organisation during 2016, together with its successes, such as the opening of new safe houses outside of Addis Ababa, but also with the endless challenges they face when providing a multi-faceted service to young girls and women, who have been affected by violence.
We were then honoured to be welcomed in one of the safe houses, where we were introduced to three young survivors, who very kindly shared their heart-breaking stories. It is hard to imagine a world where anyone has to endure such level of pain, violence and abuse – but it is a reality, and that is why there is such demand for the services AWSAD provides. Currently their safe houses are at full capacity and more – the one we visited hosts 79 women and 37 young children. Numbers confirms that there is no denying they need ongoing support.
Even through life hardships, the group of young children and women welcomed us with dances, singing, a beautiful coffee ceremony, a hand-made card from the young children who attend classes in the house and few hand-made presents by the very same women we seek to support.
The spirit and genuine warmth was overwhelming, nevertheless I felt truly uplifted. A feeling that is accompanied by the certainty that Ethiopiaid support to AWSAD is truly in aid of some of the most vulnerable people in Ethiopia and it is a partnership we are very proud of.
Eufemia Solinas, Ethiopiaid Ireland
Addis Ababa, 20th March 2017
Pictured above:
Olivier Bonnet (Ethiopiaid Canada), Eufemia Solinas (Ethiopiaid Ireland) and Lisa Cousins (Ethiopiaid UK) Directors with Maria Munir (AWSAD), during visit at AWSAD. / Tailoring Vocational Training for young women run by AWSAD.
This is the second of several posts Ethiopiaid will be sharing after each partner visit while in Ethiopia. Every year, as part of our monitoring and evaluation process, the directors of Ethiopiaid Australia, Ethiopiaid Canada, Ethiopiaid Ireland and Ethiopiaid UK travel to Ethiopia to meet with our partners to make sure we are creating lasting and effective change and that your donations are well spent. Watch this space for more blog updates!
Ethiopiaid Monitoring Trip Diary 2017 - Arrival
Posted by Jennifer Naidoo on Sunday 19th March 2017
Diary Entry from Canada:
It's a bit tough leaving behind our Canadian winter in the middle of the night, and arriving in Addis in the early morning hours after 15 hours of flying and an 8 hour time difference! Some emotions as I step once more on the continent in which I was born. Between the airport and hotel, the city is just waking up, and it is summer in Ethiopia. The bougainvillea and hibiscus are in flower, it is sunny, the air is full of unfamiliar bird songs and the soft sounds of Amharic language. There are smiling faces to greet me.
As expected I did see many groups of soldiers, men and women, carrying old Kalashnikovs and batons, stationed along the main arteries. They were not there last year. The state of emergency declared last October was expected to end this month, but it has been prolonged. The soldiers' blue uniforms are visible, but they seem laid back, sitting in the shade, not on high alert. It is morning rush-hour, the shops and cafes are opening, streets are bustling and there are people everywhere. I am happy to find fruits and vegetable stalls carrying a bright and wide variety you simply cannot find during winter in Canada.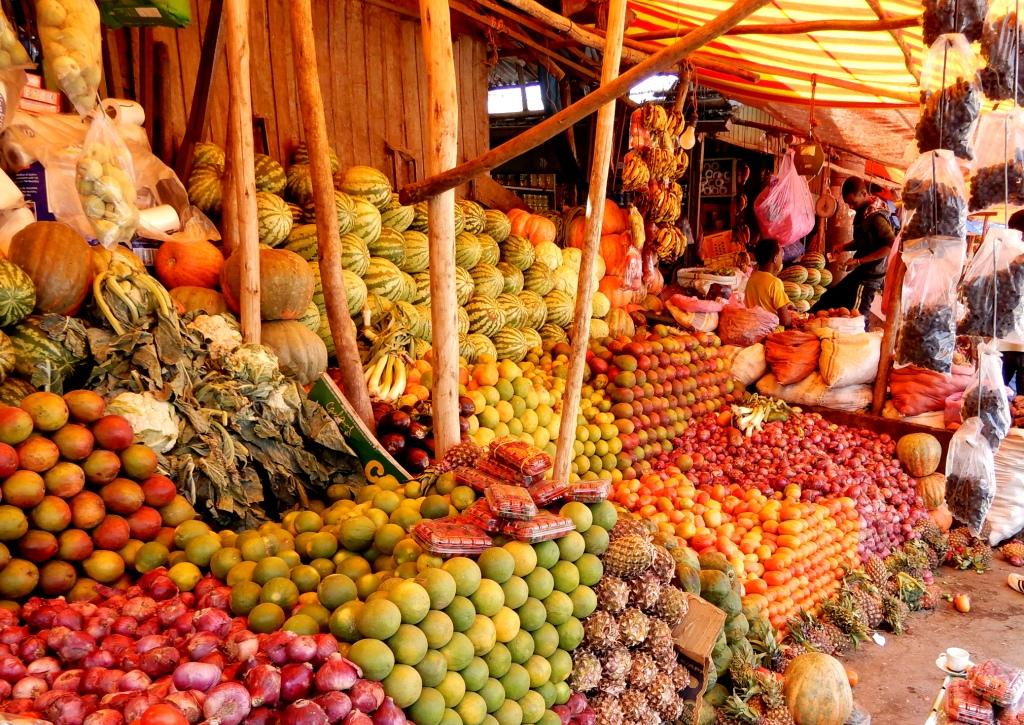 This evening, I took a stroll to close-by Medane Alem Church. My colleagues from the UK and Ireland are arriving tomorrow. I will read up on our partner's latest reports to prepare the visits to our partners next week. I look forward to my meetings at Hamlin Fistula Hospital on Monday, where we are set to meet Dr Tesfaye, the new CEO who was appointed 9 months ago. I may even have the opportunity to meet Dr Hamlin herself.
I also look forward to meeting the youth graduates we supported for vocational training this past year, as well as some of the women from the first tailoring training project - all run by our partner Hope Enterprises.
Olivier Bonnet
Ethiopiaid Canada
This is the first of several posts Ethiopiaid will be sharing after each partner visit while in Ethiopia. Every year, as part of our monitoring and evaluation process, the directors of Ethiopiaid Australia, Ethiopiaid Canada, Ethiopiaid Ireland and Ethiopiaid UK travel to Ethiopia to meet with our partners to make sure we are creating lasting and effective change and that your donations are well spent. Watch this space for more blog updates!
We're headed to Ethiopia!
Posted by Jennifer Naidoo on Monday 13th March 2017
A year has passed and it is time to head to Ethiopia for our annual partner visits! On Friday, Olivier Bonnet (ED for Ethiopiaid Canada) will depart Ottawa International Airport for Addis Ababa, Ethiopia's capital city. He will have three busy weeks ahead of him, armed with questions for our partners, and a camera to capture what he sees. This trip is all about connecting with projects on the ground and seeing how the dollars you have donated to Ethiopiaid are being spent. If you have a burning question about one of our projects or for a specific partner that you would like answered, send us a message here.
Happy International Women's Day
Posted by Jennifer Naidoo on Wednesday 8th March 2017
In Ethiopia where there are only 3 physicians per 100,000 people.
Yet just one trained midwife can provide care for 500 expectant mothers. She alone can deliver 100 newborns.
This is Mawerdi Adem, at 24 she is a trained midwife. Here she assists a woman who is in obstructed labor at the Jarso heath clinic near Harar, Ethiopia.
On International Women's Day, we would like to thank the women and men who generously supported our midwife training project in South Omo last year.
Thank you as well to women in Ethiopia like Mawerdi Adem, who through their strength, perseverance and determination, are propelling Ethiopia to new heights -- without you and women like you, we could not improve women's health in Ethiopia.
To support the power of women and girls in Ethiopia, click here.
What is The Weeknd Doing on Ethiopiaid's Blog?!
Posted by Jennifer Naidoo on Wednesday 22nd February 2017
What is the Weeknd Doing on Ethiopiaid's Blog!?
It's Black History Month and Ethiopia has had a pivotal impact on across the continent, but its influence is much more far-reaching that that. In Canada, a walk through the downtown core of ourmajor cities in this country, you're bound to stumble upon some of the hottest spots for Ethiopian food. Habesha in Ottawa and Lalibela in Toronto are just a couple. If running is your thing, you can be sure to find a special event happening at least once per year (including The Great Ethiopian Run we'll be going to this November)!
Now, what does this have to do with the Weeknd?
The Weeknd (aka Abel Tesfaye) is our very own Ethiopian-Canadian talent house. Last year, the Weeknd made a significant contribution for Ethiopia in Canada. He donated $50,000 to help launch an Ethiopian Studies program at the University of Toronto. His contribution will allow Ge'ez, an ancient Ethiopian Language, to be taught for the first time in Canada.[1]
"Ethiopian studies is a great way to enrich our curriculum in African studies because it is one of the great civilizational cultures of Africa and the world," said Professor Tim Harrison, chair of the department of Near and Middle Eastern civilizations.[2]
The Weeknd's donation was in response to UofT professor, Michael Gervers' challenge to the Ethiopian Canadian community to match his own $50,000 contribution. The Weeknd rose to this challenge and his donation helped the University raise a total of $200,000 in endowment funds to start the curriculum.
"Practically everyone in the world under the age of 30 knows about The Weeknd," Gervers said. "That single donation has raised the visibility of the whole project enormously."[2]
Ge'ez launched last month and will run biannually, for now, until the demand grows.
Professor Holmstedt said his class will be working towards reading biblical texts in Ge'ez first. He said that while it disappeared as a spoken language about a thousand years ago, Ge'ez remained in use by the church after that.[3]
[1] Radio Canada International (2017, February 10). The Weeknd's gift to U of T brings Ethiopian language to life. Retrieved from http://www.rcinet.ca/en/2017/02/11/the-weeknds-gift-to-u-of-t-brings-ethiopian-language-to-life/
[2] University of Toronto News (2016, August). The Weeknd backs U of T's bid to launch Ethiopian studies. Retrieved from https://www.utoronto.ca/news/weeknd-backs-u-t-s-bid-launch-north-america-s-first-ethiopian-studies-program
[3] Dolski, M. (2017, January 13). U of T begins teaching ancient Ethiopic language. Retrieved February 24, 2017, from https://www.thestar.com/news/gta/2017/01/13/u-of-t-begins-teaching-ancient-ethiopian-language.html
Introducing our new Ambassador for Fistula… Natalie Imbruglia!
Posted by Francesca Rutherford on Thursday 9th February 2017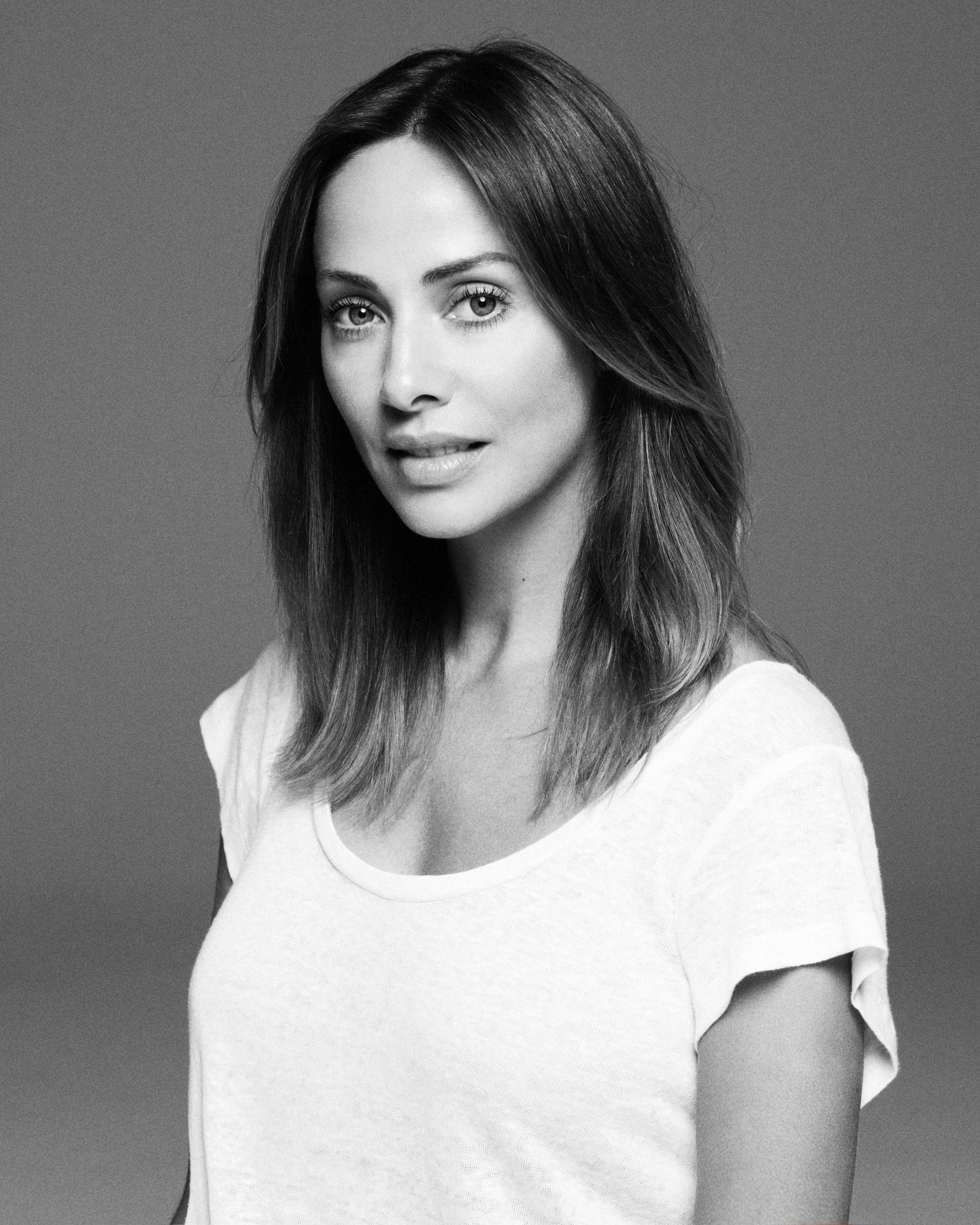 We are delighted to announce that Natalie Imbruglia has agreed to become our Ambassador for obstetric fistula, helping us to raise awareness of this devastating childbirth injury.
Natalie is an Australian-British singer-songwriter, actress, model, and philanthropist. Her charity work is extensive and we are really pleased to have her support for our important work. As an ambassador for Virgin Unite – the charitable arm of the Virgin Group – Natalie supports campaigns to end poverty and to raise awareness for the eradication of obstetric fistula. In 2005, Natalie visited fistula hospitals in Ethiopia and Nigeria with representatives from UNFPA – the United Nations Populations Fund – and Virgin Unite. Deeply moved by the suffering these women endure, she felt she needed to become more involved in the fight against fistula.
"For some people, fistula is a difficult issue to talk about. But that discomfort pales in comparison to what women living with fistula face every day," Imbruglia says. "I don't want to be part of the silence. I want to do everything I can to make a difference in these women's lives." To hear Natalie talk more about obstetric fistula, please watch the video below:
In 2009, along with fistula survivor Sarah Omega Kidangasi, Natalie addressed the Economic and Social Council of the United Nations to call attention to obstetric fistula, a childbirth injury that results in prolonged pain, incontinence, and social exclusion. She spoke to 400 attending ministers, detailing the condition, as well as how treatable it is.
"Obstetric fistula was eliminated here in Europe and the United States more than 100 years ago," said Imbruglia. "It's unacceptable that women and girls in developing countries are still suffering from this entirely preventable and treatable condition."
She has fundraised and lent her voice and energy to ending obstetric fistula. She has contributed to the Department for International Development's blog, outlining the devastation caused by fistula, as well as its negative impact on developmental progress. To read the full blog, please click here.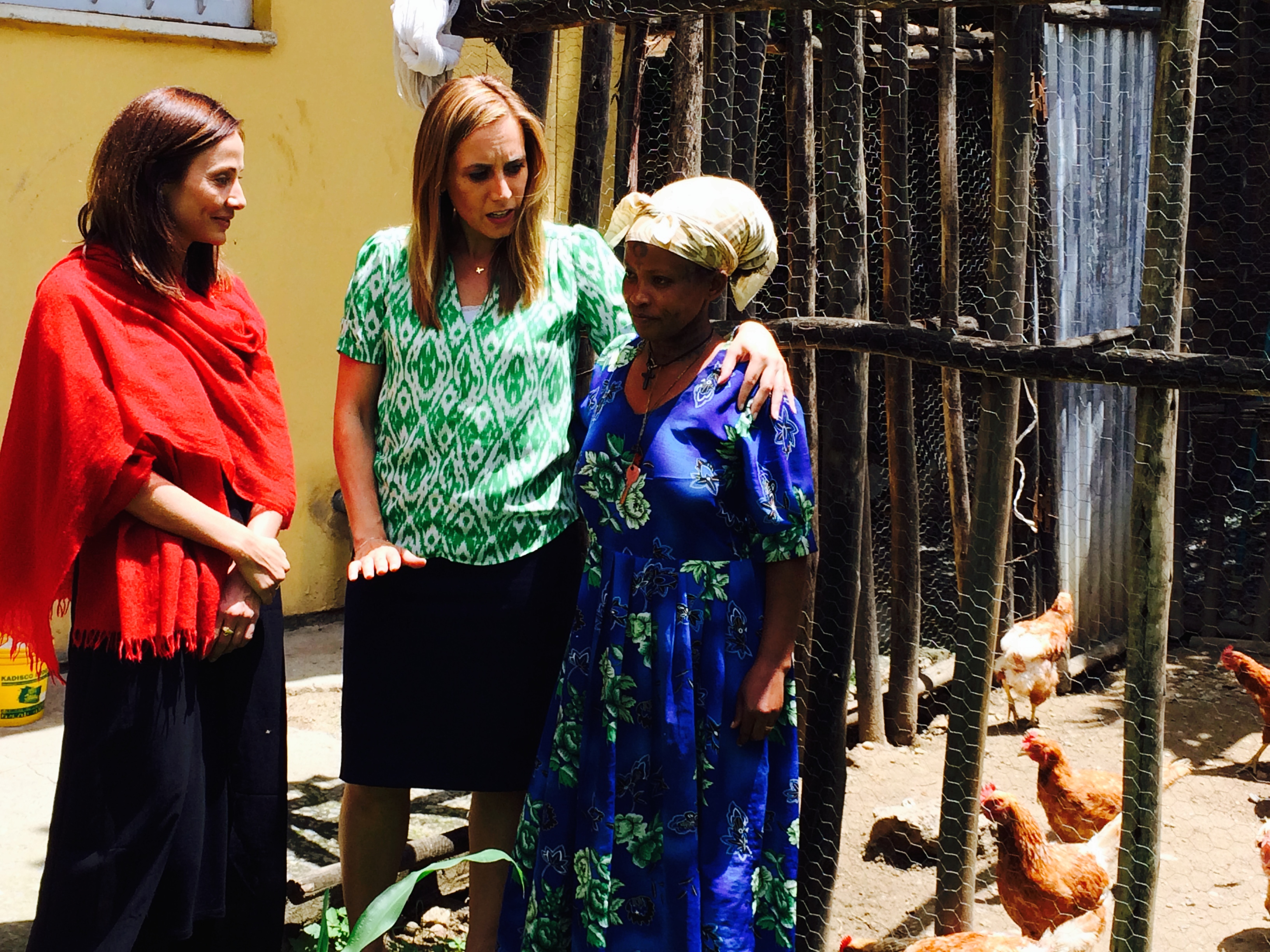 Natalie's work is crucial in terms of raising awareness of the condition. Every minute, a woman dies needlessly in pregnancy or childbirth, and for each of these women, 20-30 women suffer a serious birth injury. Obstetric fistula is a treatable condition, and we cannot let any more women to suffer.
Ethiopiaid's partners in Ethiopia – Hamlin Fistula, Healing Hands of Joy, and the Women and Health Alliance International – work tirelessly to create lasting change on the ground. Together we aim to make great strides towards eradicating obstetric fistula for good. But we need your help to reach the many thousands still living in isolation and shame and to prevent this happening to more women. Please donate here:
"Why can't they just eat their goats to survive?"
Posted by Jennifer Naidoo on Tuesday 7th February 2017
Some are still grappling with this question, and it's not the first time we've heard it. So, we at Ethiopiaid thought we would address it head on in this week's blog.
It's true, a prolonged drought calls for desperate measures. One might argue that, instead of watching your goats die, you should use them for meat and provide nourishment for your family. While it is important to note that families do indeed use their livestock for meat when they are left without other options, holding this perspective alone ignores the gravity of what is at stake for those living in a crisis of drought. First, pastoralists (those who spend a lifetime raising animals, moving seasonally in search of green pastures and water) in Ethiopia rely on goats to provide their family with milk, butter and occasionally, meat. For centuries, their goat products have also been essential for trading goods like wheat or corn. In Afar, from August 2015 to July 2016 an estimated 560,000 animals died from the effects of drought and starvation. Families in the region who traditionally had herds of 100 goats and a few donkeys, saw their livestock dwindle down to just 10 animals or less. Without animals for food or to trade and barter with, families become entirely destitute and dependent on external aid.
Climate change, combined with a recent super El Nino effect, spurred a devastating drought in Afar, north-eastern Ethiopia. The country faced its worst crisis in 30 years, with 10.2 million people affected.[1] Thankfully, in August 2016 the Belg rains finally came. With sudden and heavy rainfall, however, waterborne diseases began to affect communities who live in close quarters with their animals. Afar pastoralists lack the resources required to deal with these sudden and serious changes in the environment. Acute Watery diarrhea (AWD) set in, and by the month of November it reached an epidemic scale. To address these ongoing challenges, humanitarian organizations work together with the Ethiopian government, to deliver emergency aid to affected communities.
During the drought, Ethiopiaid's response was to support a relief effort by our partner the Afar Pastoralist Development Association, by providing $30,000, raised in just a few months from our committed donors. APDA sent trucks carrying 14,000 litres of water over distances of up to 180kms to the most remote and affected districts in Afar. Water supplies reached 200,000 people in the hardest hit areas. In places where malnutrition had reached 24% of households, APDA distributed 50kg bags of lentils and two goats to families in critical need. Ethiopiaid later sent an additional $33,000 to address the AWD epidemic.
What can we in Canada do to make a difference? The solutions are plentiful however in the interest of time, here are a couple. The first and most important action is to give. By donating you enable organizations like ours to respond swiftly to an emergency, which not only saves lives, but also gives families a chance at reclaiming their livelihoods (such as their herds). It also helps prevent drought related migration, where pastoralists are forced to abandon their lifestyle in search of alternative opportunities. An ambitious response like this requires money and commitment. Immediate and effective action sooner, reduces the need for aid later.

The other immediate action we can implement is to reduce our water consumption and energy use. In Canada, our water consumption is 243L/household per day, while in Ethiopia under a condition of drought families (often young girls) may walk 1-12 days in search of a water source or a distribution centre to obtain roughly 30 litres of water per day.[2][3] This is a stark contrast, and as climate change continues, communities both in Canada and internationally are at risk.
Drought remains a challenge in some regions of Ethiopia. Ethiopiaid raised a total of $67,000 last year, with an impact of reaching 15,000 people.
If it becomes necessary to be involved in another response effort, we will call on you, our supporters, for help.
Thank you for reading. Please share this, sign up for our newsletter, donate and remain engaged.
[1] OCHA. (n.d.). Ethiopia: Drought - 2015-2017. Retrieved from http://reliefweb.int/disaster/dr-2015-000109-eth
[2] Statistics Canada. (2016). Section 3: The demand for water in Canada. Retrieved from http://www.statcan.gc.ca/pub/16-201-x/2010000/part-partie3-eng.htm
[3] Oxfam International. (n.d.). El Niño strikes Ethiopia: "Without water we are no more.". Retrieved from https://www.oxfam.org/en/ethiopia-drought-ethiopia/el-nino-strikes-ethiopia-without-water-we-are-no-more
Ethiopia to end FGM and Early Child Marriage by 2025: International Day of Zero Tolerance for FGM
Posted by Jennifer Naidoo on Monday 6th February 2017
Ethiopia bans medicalization of female genital mutilation (FGM)
[Article written and published by WHO. Linked below]
As part of its endeavors to ensure the health and wellbeing of its people, including women and children, Ethiopia has committed to eliminate female genital mutilation (FGM) and early marriage by 2025. In line with this, the Ministry of Health banned medicalization of FGM in all public and private medical facilities in the country. As per the circular passed on 4 January 2017, medical personnel who engage in any form of FGM in medical facilities will be subjected to legal action.
The circular was passed following a one-day national consultation that brought together representatives from all regional health bureaus, government and non-governmental organizations, the academic and scientific community, house of peoples' representatives and religious leaders to discuss on the adverse effects of FGM. Presentations on the procedure and adverse outcomes of FGM were made during the consultation, leading to an unanimous call to step up efforts to prevent and end this harmful practice.
Female genital mutilation, a violation of the human rights of girls and women, comprises all procedures that involve partial or total removal of the external female genitalia, or other injury to the female genital organs for non-medical reasons. FGM is mostly carried out on young girls between infancy and age 15. According to a 2016 UNICEF report (Female Genital Mutilation/Cutting: A Global Concern), more than 200 million girls and women alive today have been cut in 30 countries in Africa, the Middle East and Asia where FGM is concentrated.
The practice is mostly carried out by traditional circumcisers, who often play other central roles in communities, such as attending childbirths. In many settings, health care providers perform FGM in the erroneous belief that the procedure is safer and acceptable when qualified health professionals perform it – that is, medicalization of FGM. However, medicalization of FGM goes against the "do no harm" principle in health professionals ethics, which prohibits the practice; medicalization of FGM is unacceptable.
In recent years, there has been a dramatic increase in the proportion of FGM operations carried out by trained health-care personnel. The World Health Organization (WHO) is strongly opposed to health care providers carrying out FGM, as it normalizes and condones the practice, hindering long term efforts for eliminating FGM.
WHO's efforts to end FGM include:
• strengthening the health sector response: providing guidelines, training and policy to ensure that health professionals can provide medical care and counselling to girls and women living with FGM;
• building evidence: generating knowledge about the causes and consequences of the practice, how to eliminate it, and how to care for those who have experienced FGM;
• increasing advocacy: developing publications and advocacy tools for international, regional and local efforts to end FGM within a generation.
The WHO Ethiopia Country Office provides technical support to the Ministry of Health and works with partners such as UNICEF, UNFPA and UNWOMEN towards achievement of the country's goal to end FGM by 2025.
Published from WHO: http://www.afro.who.int/en/ethiopia/press-materials/item/9332-ethiopia-bans-medicalization-of-female-genital-mutilation-fgm.html
Draw Me In: Obstetric Fistula.
Posted by Jennifer Naidoo on Monday 23rd January 2017
What it is and why we need to end it. Now.
Hello and thanks for joining us this week! As you know, we want to keep things simple, and understandable. This video gives you the full picture on obstetric fistula. It features our new Ambassador to Ethiopiaid Natalie Imbruglia as the voice! With less than $600, we can change the life of a woman suffering from obstetric fistula. With a ton of awareness and better healthcare, we can prevent it all together. Share this post. Take action. End Fistula.
12 Facts You Need to Know about Ethiopia!
Posted by Jennifer Naidoo on Thursday 19th January 2017
As an NGO that supports work in Ethiopia exclusively, we thought we should share some facts about the very country whose change and progress we are most humbled to be part of! We guarantee you'll find at least 3 of the following 12 facts interesting (sorry, no refunds!).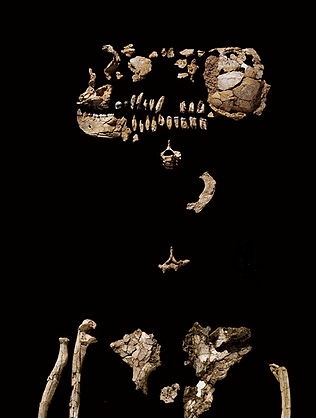 #1 Coming in at 4.4 million years, Ardi is the oldest hominid ever to be discovered, followed by Lucy at 3.2 million years old- making Ethiopia the birthplace of Humankind! As an aside, Ardi was discovered by Ethiopian Paleoanthropologist, Yohannes Haile-Selassie.[1],[2] Image: Ardi. Source Wikipedia- Ardi.
#2 Standing tall (literally) at 2,400 metres, or 8,000 feet, Addis Ababa is the highest capital city in Africa and the third highest capital in the world.[3] Image: Bole, Addis Ababa. Source: addisababaonline.com
#3 In the classroom, we're almost even, boys and girls! In grades 5-8 the ratio of girls to boys is now at 97%, almost 1 girl for every boy in class! Though this number is improving at other grade levels as well, the quality of education has been declining. We know it's happening, and the government is making efforts to reverse it![4],[5] Image: Happy learning at Hope Enterprises in Ethiopia! ©Ethiopiaid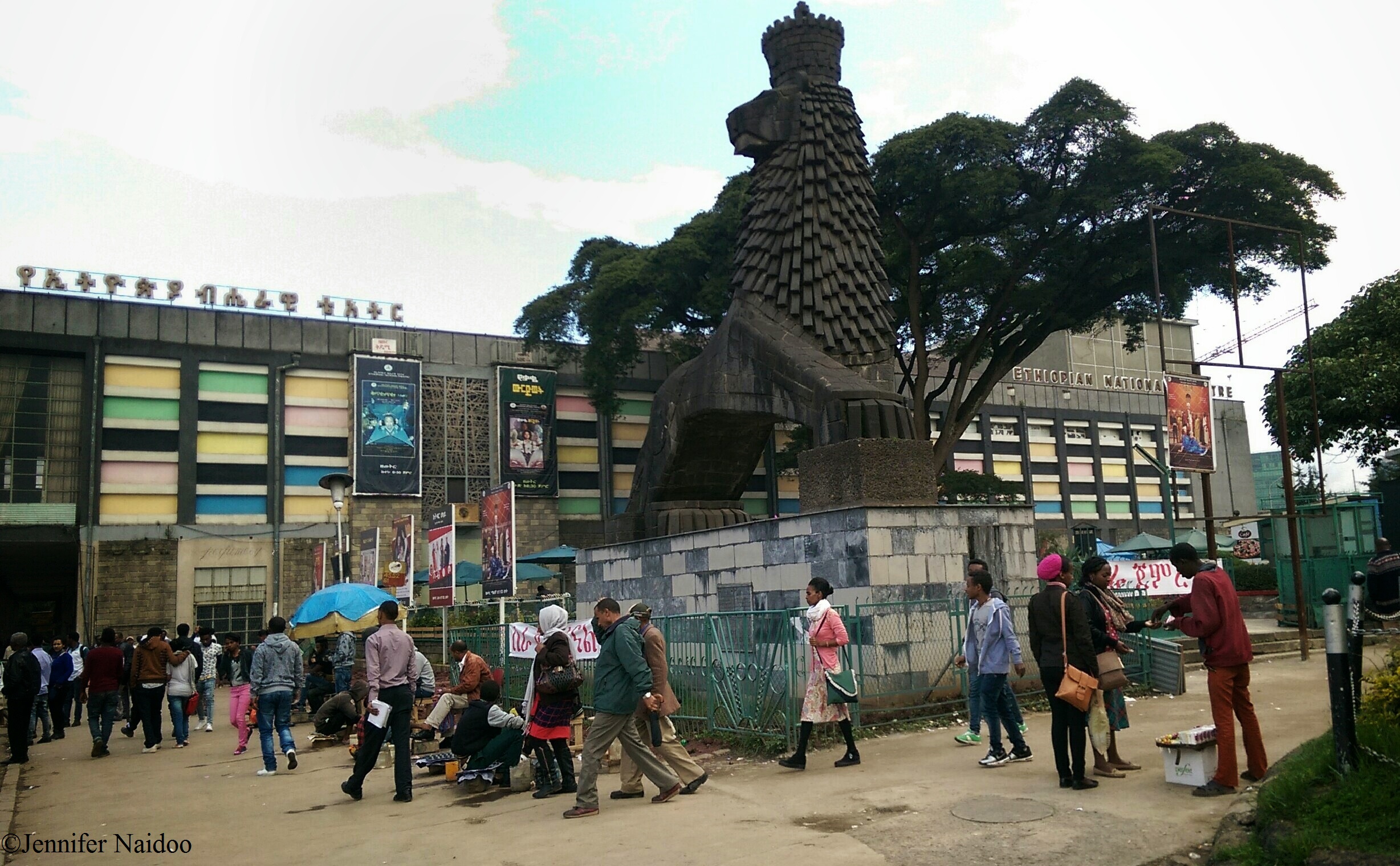 #4 A pillar of strength, Ethiopia is the only country in Africa never to have been colonized, although this was attempted twice by Italy. However, some delicious Italian influence remains, like macchiatos, pasta and pastries. Image: Statue of the Lion of Judah taken against the Ethiopian National Theatre. A symbol of Ethiopian freedom erected for the coronation of Haile Sellassie I, stolen by the Italians and placed in Rome, in 1935. It was finally returned to Addis Ababa in the 1960s. © Jennifer Naidoo
#5 Here's a feel-good quote from the World Bank (2016) we think belongs in this list: "Over the past two decades…primary school enrolments have quadrupled, child mortality has been cut in half, and the number of people with access to clean water has more than doubled."[4] Image: Clean Water in Ethiopia. ©Charity:Water
#6 "13 months of Sunshine": Ethiopia runs on a 13 month Julian calendar. Today, January 19, 2017 is 11 Tarr, 2009 in Ethiopia. Interesting, right? Image: January 19, 2017 from ethiopiancalendar.net.
#7 Despite early marriage being outlawed, Ethiopia still has one of the highest rates of child marriage in the world, with 16% of girls married before the age of 15 and 41% married before the age of 18.[6] We'll expand on this serious challenge in coming blogs!
#8 The first African ever to win Gold in the Olympic Games was Ethiopian runner Abebe Bikila. He ran the race barefoot![7] Check him out here: https://www.youtube.com/watch?v=w_Nygi01VqI
#9 While Ethiopia is one of the oldest countries in the world, it was also one of the first countries to sign the Charter of United Nations. Ethiopia is currently home to the Headquarters of the African Union. Image: The African Union HQ in Addis.
#10 Ethiopia's official language is Amharic. In addition to this, there are 88 individual languages spoken, with English being the main foreign language taught in schools.[8] Image: Map of Ethiopia.
#11 New achievement unlocked: In less than 3 years, Ethiopia has more than doubled the number of health centres in 6 regions of the country. Now, more people than ever have access to healthcare. To keep pushing forward, the country will need to improve the ratio of health professionals to people, consistently provide quality care in all facilities in all regions, and train more doctors.[5]
#12 Finally, the best is of course, last. So most of us know that the origin of our favourite bean (coffee, obviously) comes from Ethiopia, but how was it discovered? Told for generations in Ethiopia, and shared with us the same way, the story goes like this: One day a young Ethiopian herder named Kaldi noticed his goats eating the coffee plant and becoming energized, so he decided to try it. He ate it, but nothing really happened. After trying it in several different ways, he finally roasted it, ground it, and put it in hot water, like tea. This is how coffee, as we know it, was discovered. Coffee shops named after Kaldi can be found all over Addis Ababa, and even in Nairobi, Kenya. I thank my sweet grinds for Kaldi every day! Image: Jebena used for brewing buna (or coffee) in Ethiopia. Source: NatGeo
Special thank you to one of our very own Ethiopian-Canadian volunteers, Eden, who helped research and add to this blog! Also, huge thank you to our volunteer Patricia, for meticuliously editing our work.
Sources:
National Geographic. (n.d.). Explorers Bio: Yohannes Haile-Selassie. Retrieved from http://www.nationalgeographic.com/explorers/bios/yohannes-haile-selassie/
Institute of Human Origins. (n.d.). Lucy's Story. Retrieved from https://iho.asu.edu/about/lucys-story
Marcus, H. G., & Crummey, D. E. (2016, June 30). Britannica Online: Ethiopia. Retrieved from https://www.britannica.com/place/Ethiopia
The World Bank: Ethiopia Overview. (n.d.). Retrieved from http://www.worldbank.org/en/country/ethiopia/overview#1
UNDP. (2014). National Human Development Report 2014: Ethiopia (pp. 1-123, Publication). Addis Ababa, ET. Retrieved from http://hdr.undp.org/sites/default/files/nhdr2015-ethiopia-en.pdf
UNICEF. (2014, November). THE STATE OF THE WORLD'S CHILDREN 2015: Executive Summary. pp. 90. Retrieved from https://www.unicef.org/publications/files/SOWC_2015_Summary_and_Tables.pdf
Abebe Bikila: barefoot to Olympic gold. (2017, January 08). Retrieved from https://www.olympic.org/videos/abebe-bikila-barefoot-to-olympic-gold
The World Factbook: ETHIOPIA. (2017, January 12). Retrieved January 19, 2017, from https://www.cia.gov/library/publications/the-world-factbook/geos/et.html
ANNUAL REPORT 2015-16
Posted by Céline on Tuesday 9th August 2016
Read or download our latest Annual Report (2015-16)! Click here
We are WOMEN - interview with Dr Mulu Muleta
Posted by Céline on Wednesday 13th April 2016
Publiée le 5 mars 2016
We are WOMEN – Mulu – Ethiopia

Mulu Muleta has devoted her professional life to heal women and has had a vital role in the improvement of maternal health in Ethiopia. She is the country's second women gynaecologist obstetrician.

On the occasion of the International Women's Day 2016, director Nils Tavernier has travelled the world to meet out-of-the-ordinary women. From Cambodia to Cameroun, through Europe, the United States and Latin America, 11 women explain how they changed their life and women's lives around them.


To learn more : http://ethiopiaid.ca/
http://www.waha-international.org/
http://fondation-sanofi-espoir.com/

« We are WOMEN »
A collection by Nils Tavernier
An IMAGISSIME production (Lagardère Studios)
In association with France Télévisions
and TV5monde
in partnership with :
Fondation AIR FRANCE, Fondation CHANEL, Fondation ELLE, Fondation KERING, Fondation ORANGE, Fondation RAJA-Danièle Marcovici, Fondation Sanofi Espoir, Fondation SISLEY D'Ornano, Fond Solidarity ACCORHOTELS

Directed by NILS TAVERNIER - Special thanks to KARINE GULDEMANN, SUPPORTING NON-PROFIT ORGANIZATIONS
Jan 2016
Fun Facts about Ethiopia
Posted by Natacha Soto on Monday 4th January 2016
Lucy, the oldest human fossil who lived over three million years ago, was found in Ethiopia.

Ethiopia is widely considered the site of the emergence of anatomically modern humans, Homo sapiens, in the Middle Paleolithic about 200,000 years ago. The earliest known modern human bones were found in Southwestern Ethiopia, and are called the Omo remains.

Coffee, one of the world's most popular beverages, was discovered in Ethiopia, in the region of Kaffa.

The best-known Ethiopian cuisine consists of various thick meat stews, known as wat in Ethiopian culture, and vegetable side dishes served atop injera, a large sourdough flatbread made of teff flour.

Ethiopia is the only country in the world with 13 months. It is also eight years behind the Western calendar. They celebrate the New Year on September 11th.

Time in Ethiopia is counted differently than in many Western countries. The Ethiopian day starts with the sunrise, usually at 6 AM as opposed to 12 AM, and as such can vary throughout the year.

Traditionally, parents and children do not share a last name. Most children take their father's first name as their last name.

The main sports in Ethiopia are athletics (particularly long distance running) and football.

Ethiopian Abebe Bikila was the first Sub-Saharan African to win gold in the Olympic Games. He finished the 1960 marathon in first place after running the whole race barefoot. He was the first athlete to win the Olympic marathon twice when he retained the gold model four years later in Tokyo.

Ethiopia is a founding member of the United Nations and the African Union.

Ethiopia is a multilingual nation with around 80 ethnolinguistic groups, the three largest of which are the Tigray, Oromo and Amhara.

Every late November thousands of people from around the world travel to Ethiopia to take part of the Great Ethiopian Run.​
​
Oct 2015
Global Goals
Posted by Natacha Soto on Thursday 1st October 2015
Last September World Leaders committed to 17 Global Goals to achieve 3 extraordinary things in the next 15 years: End extreme poverty; Fight inequality & injustice; Fix climate change. The Global Goals for sustainable development could get these things done. In all countries. For all people. If the Goals are going to work, everyone needs to know about them.
They call for action by all countries –poor, middle and high-income, and pledges no one will be left behind.
Here in Ethiopiaid we welcome these Global Goals and commit to help in the achievement of those that are of particular interest for our work in Ethiopia:
Goal 1: No Poverty - End poverty in all its forms everywhere.
Goal 3: Good Health & Well-being - Ensure healthy lives and promote well-being for all at all ages.
Goal 4: Quality Education - Ensure inclusive and equitable quality education and promote lifelong learning opportunities for all.
Goal 5: Gender Equality - Achieve gender equality and empower all women and girls.
Goal 8: Decent Work & Economic Growth - Promote sustained, inclusive and sustainable economic growth, full and productive employment and decent work for all.
Check http://www.globalgoals.org/ to learn more about this goals and how you can help achieve them!